This post contains affiliate links, which means that if you click on one of the product links I will receive a small commission from any purchase you make at no extra cost to you.
This month I am joining in with iHomeschool Network's Back to Homeschool Blog Hop. Hop on over there to find out more and see what others are doing this year. This week is Curriculum Week.
Preschool involves a lot of play, so we are doing plenty of playing, with about 1 hour per day of focused school room learning. This includes Bible time, letters, numbers, art, science and maths. When Bunny gets tired we stop.
I'm in the process of working out what timetable works best for us; I know first thing in the morning is best for our Bible, letter and number work. I've tried to do art, science and maths in the afternoon but she tends to be unable to concentrate on it. It is a work in progress! In terms of our school year, my plan is for 7 terms of 6 weeks each in the year which I have planned using year calendars (in purple, green or blue) to give regular breaks, and then I set goals for homeschool and for myself using my Goal Tracker Worksheet.
Now, down to business!
Bible and English
Our Bible and main curriculum work for this year is Raising Rock Stars Preschool by 1+1+1=1. This will last us 30 weeks, which is 5 of our terms. I think that after this we will go on to the Bible ABC Curriculum from The Crafty Classroom which will continue into Bunny's Reception (age 4-5) year. RRSP has letter-learning and sight words (which Bunny is not quite ready for yet) as well as teaching Bible verses and Christian songs. It is amazing how much such a small child can pick up, especially when I think how hard it is for me to learn Bible verses!
This is our board for RRSP, very similar to Carisa's at 1+1+1=1. I used A1 mountboard, card, punch pockets (I cut the punched edge off), glue and washi tape. Bunny enjoys filling in all the pieces each week. Sometimes I change the song of the week if I don't know the one that was suggested (like I did in the pictured week). You can also see our Today board in this picture, which we do every day.

Also in Bible work we are using Play through the Bible and Bake through the Bible (affiliate links) on a Saturday morning, which helps me to be consistent in baking with Bunny, as she loves it so much!
Science

We are taking experiments from this book of 365 Science Activities (affiliate link). There is plenty of material which is accessible for Bunny so that we can do one or more activities each week. There are some which I will leave until she is a bit older too. This book has a great range of ideas.
Maths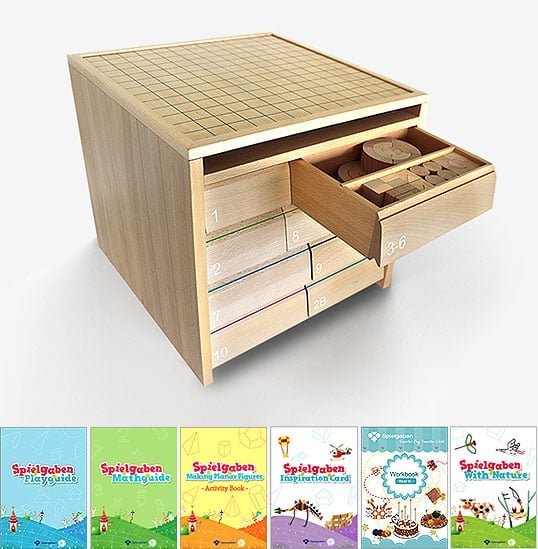 We are working on number recognition, patterning, playing plenty of number and maths games, and using our Spielgaben set with the Play Guide.
Art
We are trying out various activities which I have found online, plus lots of painting (Bunny's favourite), dot painting with do-a-dot markers (affiliate link, those are a UK version which we have and are brilliant), play dough and junk modelling.
All areas
We are using lots of preschool worksheets and workbooks from education.com. We handle our printing costs using HP's Instant Ink service (affiliate, gives 1 free month of service to you); we thought it was worth us buying a new printer in order to be able to join it.
Record-keeping
This is not too important at the moment but as I want to get in good habits for the future we are working on using the Homeschool Portfolio Pack from Not Consumed, which has all the bits we need and plenty of ideas for how to use them.
Do you use a formal preschool curriculum?
Linking up to Curriculum Week at iHomeschool Network.
NumberJacqui